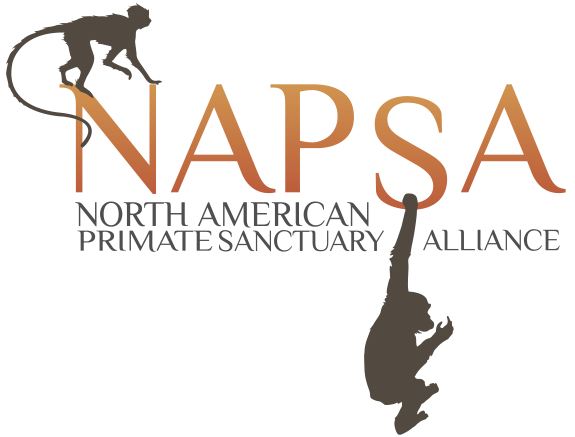 The North American Primate Sanctuary Alliance
(NAPSA) is a working group of nine of the leading primate sanctuaries on the continent. Its member sanctuaries care for over 800
primates rescued and retired from laboratory research, entertainment, and the pet trade.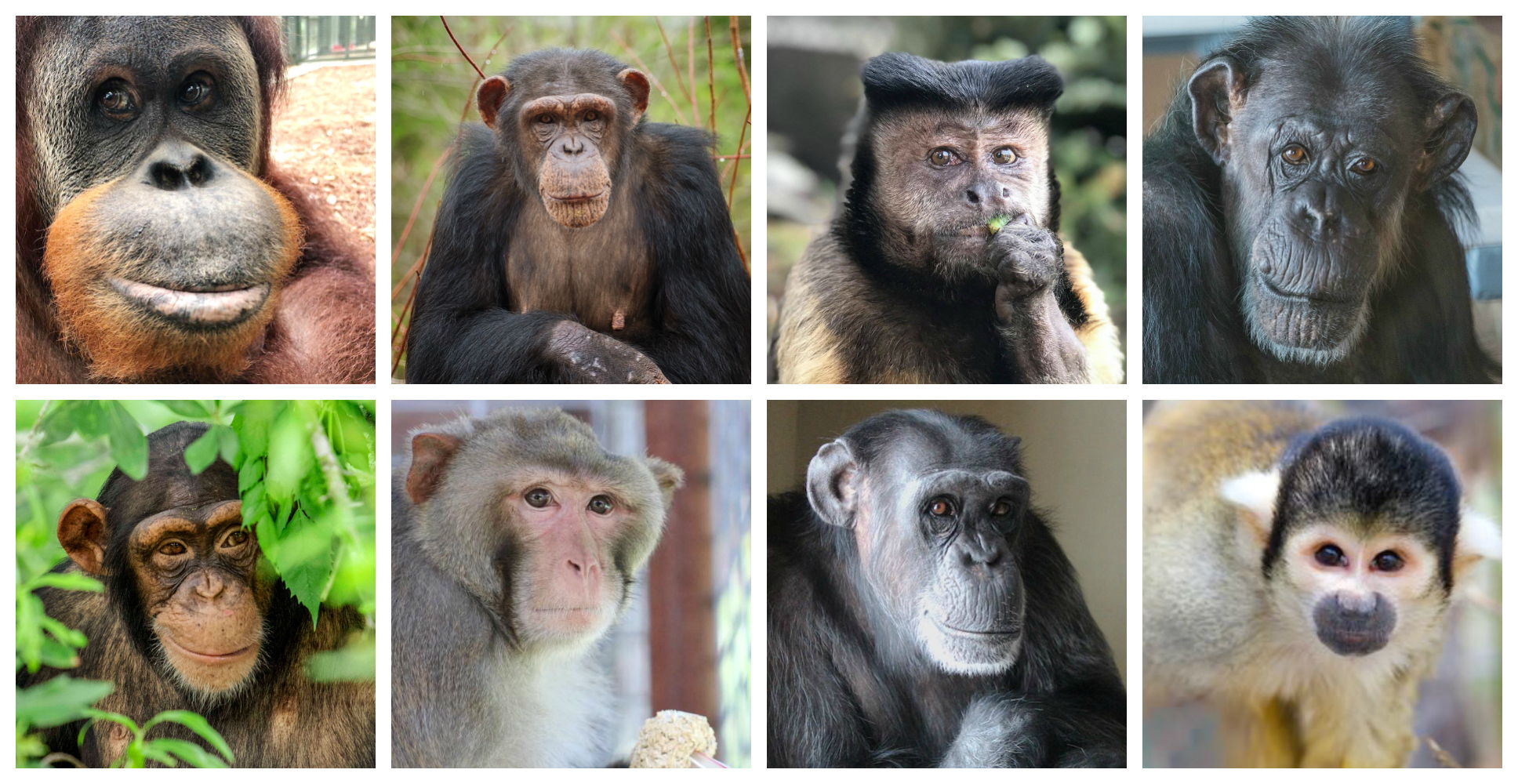 NAPSA unites the primate sanctuary community, builds capacity to provide sanctuary for captive nonhuman primates, and advocates to eliminate primate exploitation.
Through our advocacy campaigns, network of educational support for primate sanctuaries and Workshops, NAPSA is able to raise standards of care and speak with one unified, powerful voice on behalf of all of North America's primate population.
Your donation will help fund these efforts, as well as aid in placing rescued primates in our member sanctuaries.
IMPORTANT: If you wish to support the Chimpanzees in Need fundraiser to relocate chimpanzees from the Wildlife Waystation, click please click here.
NAPSA is excited to now offer donors the chance to become a NAPSA Friend! With a $50 annual donation, a NAPSA Friend will enjoy the following benefits:
Emailed NAPSA newsletter
10% discount on NAPSA Workshop Registration
10% discount on NAPSA Merchandise
Access to NAPSA listerv
Stay updated on relevant issues
Have the chance to support our important work!
To become a NAPSA Friend, complete a donation at the left of $50 or more, and simply select the NAPSA Friend Donation Designation.
​​​
Donate via Credit Card or eCheck
FAQ
Is my donation and credit card info secure?
Yes, the security and confidentiality of your information is our highest priority. We will not sell, trade or share your personal information with anyone else, nor send donor mailings on behalf of other organizations, and we will only share personal information if you have given us specific permission to do so.
Is my donation tax deductible?
Yes, we are a fiscally sponsored project of Community Initiatives, which is a public 501c3 organization recognized by the IRS. Your donation is tax-deductible to the fullest extent permissible by law.
How do I know that my donation was made successfully?
You will receive an emailed receipt immediately after your donation is submitted and your credit card is processed. Your donation will also show up on your bank or card statement within 1-3 business days.
Do I get a receipt?
Yes, a receipt is sent to your email inbox once your donation is processed. Please be sure to keep a copy of your receipt for tax purposes. If you select a recurring donation, you will be sent an individual receipt each period when your donation is processed.
Is my donation private?
We will not share or sell a donor's personal information with anyone else, nor send donor mailings on behalf of other organizations.